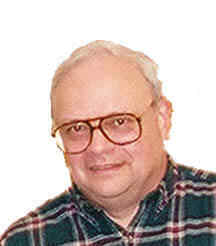 Practiced for over 30 years in outside law firm, in-house, and consultant leadership capacities.
Have handled the legal aspects of international business transactions including product manufacturing, promotion and distribution, logistics, project and corporate financing, litigation, intellectual property, regulatory (food & drug) law, trade regulation/antitrust, export/import and compliance matters.
Assignments have been in over 16 countries including:
U.S. and Canada,

Europe (EU, United Kingdom, France, Switzerland, Scandinavia, Israel),

Asia (China, Hong Kong, Korea, Japan),

Australasia (Australia and New Zealand),

Latin America (Brazil, Chile, Peru).
Experienced in guiding, training, and directing subordinates, teambuilding, participatory management, networking, strategic planning (as both lawyer and executive), due diligence, negotiation, damage control (if necessary), business spin-off, consolidation, and assimilation issues, in the global context.
Speak, read and write Spanish, French, Portuguese.
Graduated Yale University 1967 (B.A., Political Science & Economics). J.D. Notre Dame Law School, South Bend, Indiana (1974). Admitted to practice in New York (1975), Pennsylvania (1996). Active memberships: Association of the Bar of the City of New York, Pennsylvania Bar Association, Wilkes-Barre (PA) Law and Library Association; Wyoming-Sullivan Counties Bar Assn. (PA).
Staff researcher for economic historian Shane J. Hunt (ed., 1985, The Latin American Economies: Growth and the Export Sector 1880-1930) at Princeton University/Woodrow Wilson School (1967). 1979 attended Harvard summer program for lawyers, regarding negotiation as an analytical skill (with Prof. Roger Fisher, author of Getting to Yes and Getting Together).
1968-1971 active duty, United States Navy; served (inactive duty) to Captain, Supply Corps, USNR; retired 1989. 1984-86 commanded U.S.N. Cargo Handling Battalion 6, a designated combat ready unit.